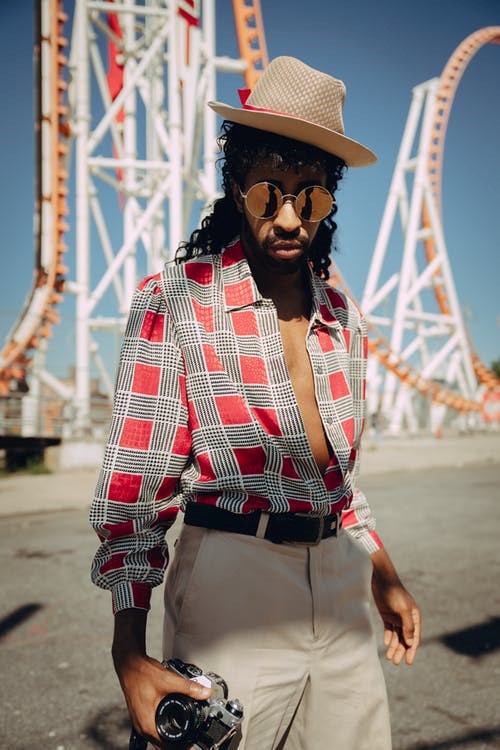 Well, dear readers, we've almost come to the end of the marathon sprint (I know it's an oxymoron, but just go with me on this) that is the major fashion weeks: New York, London, Milan, and Paris. We end in the city of lights, which, ironically, showed the darkest collections of any city this season. I love it! Did the DCGF not just extoll the virtues of great black basics on Tuesday? I believe I did. And the collection of black dresses, black tops and even black glasses (hello new styles of Tom Ford sunglasses, very lovely indeed) walking down the runways in Paris have been absolutely stunning. I'll take one of each, please. One for each day of the week.
Monday. The first day of the week means lots of meetings with the boss and your department, so you need a dress that will keep you covered and comfortable, especially since you might be a bit bleary eyed from that fabulous weekend you experienced. This long collared shirt-dress from Dries van Noten is just what you need to get you over your "case of the Mondays."
Tuesday's are when you dig in and finish up that project that's been nagging you for the last month. You're at your creative best and need a fun dress to express your artistic side. Karl Lagerfeld's cinched-waist frock with crinolines is just the ticket for Tuesday.
By Wednesday it's raining, but the weekend's in sight! Pull on your knee-high boots to start puddle jumping and make plans to hang out with the girls after work. Christian Lacroix's gathered-neckline, embellished-waist dress with pockets (pockets – yay!) is just the fun piece you need to get you through Hump Day.
Thank goodness for Thursday. There's a 40th birthday party at the office and you've decided to dress for the ocassion. Keep your boots on – that rain has turned to snow – and don those whimsical glasses that everybody else is wearing for the party. Viktor & Rolf's origami inspired shift dress with contrast flutter sleeves strikes the right balance between work and play.
Finally it's Friday. You just have to check in for a quick meeting and then you're off for an extended weekend in a warm locale. Good for you!
Be sure to pack this Balenciaga dress for evening, when you'll knock the socks off everyone in the oh-so expensive restaurant for which you've managed to score reservations. You've worked hard this week…you deserve it!